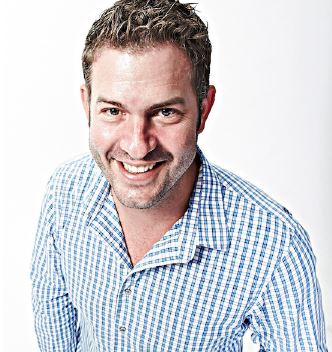 TONY ZAZZA | 5am – 11am
Born and raised in San Diego, Tony grew up dreaming of being a professional baseball player. In college however in between classes he got hired to write for MTV and also took a job at the local radio station. Before he knew it he was working for major market radio stations, winning awards, like the On-Air Personality of the Year by AWRT (American Women in Radio and Television) and nominated for On-Air Personality of the Year by R&R (Radio and Records) and The RMA's (Radio Music Awards). Tony loves to play golf, cook, entertain, swim, and spend time with family, friends, and his 2 dogs and 2 cats.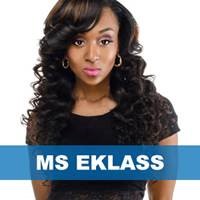 MS EKLASS | 11am – 5pm
Cue the Fresh Prince theme music. In good old Indianapolis, born and raised, by a radio is where Ms. Eklass spent most of her days! She'd listen to everything from Stevie Wonder to Jay Z and everything in between. Ms. Eklass actually got her start as a TV personality before getting into radio.  Aside from the media she's obsessed with Beyoncé, Harry Potter and Marvel (yes she's a Marvel chick).  Ms. Eklass enjoys anything girly, listening to music, writing, shopping (what lady doesn't), watching romantic comedies n chick flicks, and day dreaming! Oh and, did we mention she's a proud mom of two boys, and one girl.  Babysitter anyone?
Loudmouth Zannie | 5pm – 11pm
Zannie K was born and raised in Chicago and he's a radio geek who's never wanted any other career! He's a music dude, a movie dude, and a sports dude. You might find him listening to anyone from Stevie Wonder, Steely Dan, Bobby Brown, Justin Timberlake and Migos, to Jodeci, David Bowie, Aaliyah, Dr. Dre, Young the Giant, and Naughty by Nature. Zannie collects movies starring rappers, and he's got all the Will Smith and LL Cool J movies and many more. He watches and plays baseball, basketball, and flag football….and he says he loses friends when he bowls 'cause he's THAT GOOD. He thinks he's a Chef/Master griller too. Zannie's a proud husband, and father of two boys Keanu and Quentin. Wait, make that three boys…little Devin will be here soon!