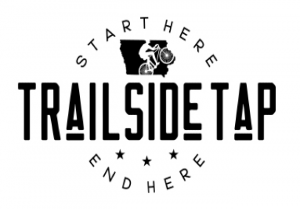 Trailside Tap is this Week's Sweet Deal! Get $50 in gift certificates for just 25 bucks!
Order here Friday morning starting at 9am! sweetdeals.com/des-moines/9008948-trailside-tap
Everyone will love Trailside Tap, but if your thing is riding bikes with friends, you HAVE to know about this place. Trailside Tap is going to be this year's hot spot. On the inside, it's a classy, but rustic bar with great food and ambiance. But the outside will be the draw this summer! They boast a massive covered patio, spacious bike racks, and a wide variety of craft beer. Bags and shuffle board are available if you want to play while you socialize. Top it off with a stage on the patio for live bands and other entertainment!
Trailside Tap is perfectly located in Uptown Ankeny by the AMP and is the trail head for the High Trestle Trail. Once you've had the Trailside Tap experience, you won't think of starting… or ending…. anywhere else!