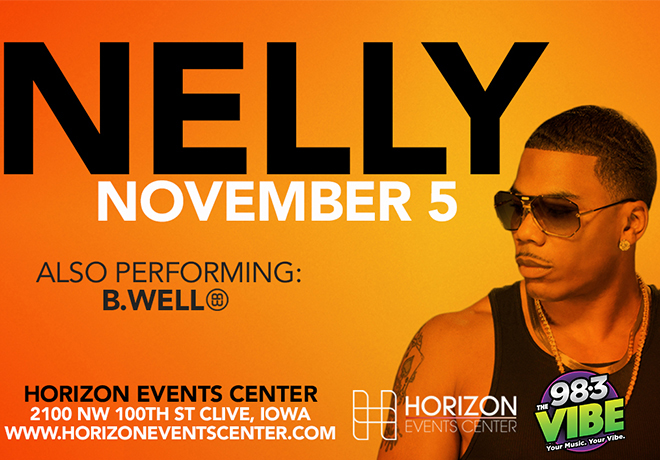 98.3 The Vibe welcomes Award-winning, double-diamond selling singer and songwriter Nelly is coming to Horizon Events Center on November 5th, 2021. With hits like "Hot In Herre," "Ride With Me," "Country Grammar," and his latest hit "Lil Bit" you'll be up on your feet all night.
Supporting this show is Des Moines rapper, B.WELL. B.WELL is known for provoking change with his music and helping the Des Moines community by lending a hand, raising money for various charities, and founding the B.Well Foundation.
Tickets are on sale now HERE!