Sweet Deal Scornovacca's Ristorante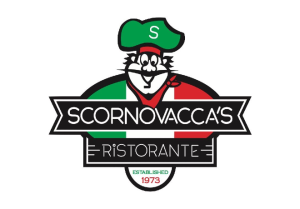 Scornovacca's Ristornate is this week's Sweet Deal! Get $50 in gift certificates for just 25 bucks!
Scornovacca's Ristorante has been sharing a taste of Italy in Des Moines since 1973. Craving Italian? Scornovacca's pizza has been ranked in the USA's top 100. Scorno's has wide variety of homemade items including Italian Sausage, meatballs, onion rings, bruschetta, and cheese sticks. Scorno's also makes its own pizza, spaghetti and Alfredo sauces daily… which are beyond compare!
Scornovacca's caters and delivers its entire menu to businesses and homes in its surrounding area… including downtown.  Scorno's has daily lunch specials, happy hours… and a party room for all occasions up to 125 people.  There's even a huge patio with bocce ball court.
Scornovacca's Ristorante, on the corner of SE 14th and Hartford, Des Moines. NEW location is now open, Scornovacca's Waukee, 826 West Hickman Rd. Waukee and Scornovacca's Bakery 2920 SW 9th St. Des Moines.
Online at Scornos.com.
Scornovacca's Ristorante is this week's Sweet Deal! Get $50 in gift certificates for just 25 bucks starting Friday morning at 9am here: https://www.sweetdeals.com/des-moines/9010752-scornovaccas-ristorante