Sweet Deal Curbin Cuisine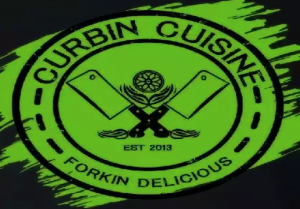 Curbin Cuisine is this week's Sweet Deal! Get $50 in gift certificates for just 25 bucks! 
It's time to check out the award winning restaurant Curbin' Cuisine, located in the Beaverdale neighborhood!
CURBIN CUISINE features yummy, made to order, homemade, globally inspired foods, such as $7.00 Calzone Wednesdays and Crab Cake Po Boy Thursdays! Not to mention a few customer favorite's like PB&J Fries, Havana Cubano Sandwich, Roasted Garlic White Pizza, Gyros & Bang Bang Chicken and so much more! Curbin's everyday lunch special is from 11:30am to 2pm on any meal basket with a side and a beverage for only $11! Curbin' Cuisine's happy hour is also daily from 3pm to 5pm with $5 App's and $3 cans on their variety of Iowa and National beers, along with summer shandys, ciders & seasonal beers too! Anytime is truly a great time to visit Curbin Cuisine in the heart of Beaverdale!
Curbin' Cuisine is located at 2713 Beaver Avenue in Des Moines right behind Ace Hardware.
Browse the full menu at www.curbincuisine.com.
Open Tuesdays through Saturdays 11:30am – 8pm
Curbin Cuisine is this week's Sweet Deal! This Friday at 9 AM, you can grab fifty dollars worth of certificates to Curbin Cuisine for just twenty five bucks!