Sweet Deal Wild Cat Country Fest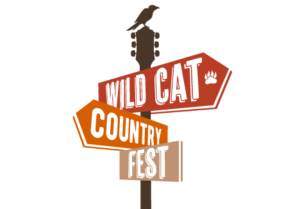 Wild Cat Country Fest is this week's Sweet Deal! Buy one ticket get one free starting this Friday morning at 9am! 
The Wild Cat Country Fest is an all-day country music experience that will be happening on the square in downtown Newton, Iowa on June 18, 2022! The lineup includes The Marshall Tucker Band, Whitey Morgan & The 78s, The Georgia Thunderbolts, Sarah Darling & Nicole Witt of the Six One Five Collective, Diamond Dixie, Michael Moncada & Whiskey High, Tyler Richton & The High Bank Boys, Katie & The Honky-Tonks, and Outlaw Country Express!
Enjoy country music right here in Jasper County this summer at Wild Cat Country Fest!
Gates open at Noon. Music starts at 2PM!
Wild Cat Country Fest is this week's Sweet Deal! Buy one ticket get one free starting this Friday morning at 9am here: https://www.sweetdeals.com/des-moines/9011407-wild-cat-country-fest-foundation